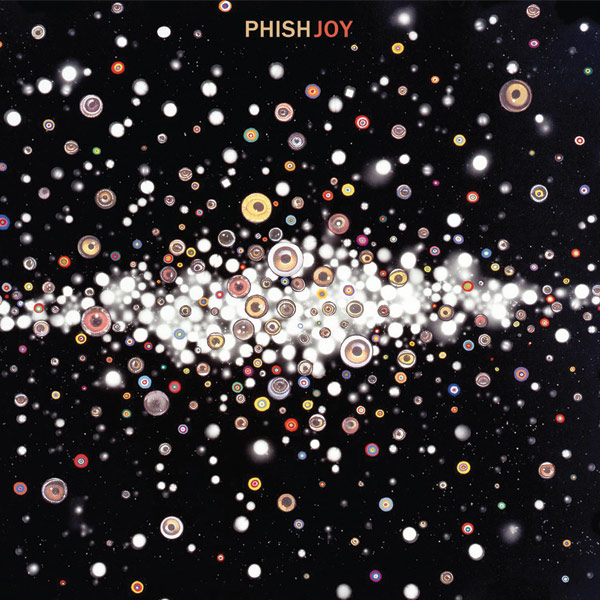 Phish
Joy
JEMP Records
September 8, 2009
By Michael Walsh
Not that they aren't important, but Phish's fourteen studio albums aren't what fans love most about the band.
The typical Phish "phan" (including myself) will let you know that to get the best impression of the legendary jam band from Vermont you must listen to one of their many live shows.
This doesn't render any of their albums irrelevant, but they certainly aren't what made this band what they are today. I don't even find myself going back to their studio recordings, instead it's straight onto a live show for me.
The release of the band's latest offering, Joy, has almost been done in a backwards fashion. Where artists typically tour following a release of an album, Phish has chosen differently. The sounds of Joy have already been heard throughout venues across the country, starting back in March in the first of the band's many shows this their third installment.
In typical Phish fashion, they turned 6-minute tracks from the latest record into fifteen minute jammed out and blistering musical odysseys all summer long. And that, to me, is what the Phish studio albums are all about. The studio recordings set in stone what the band is able to build upon for its spectacular live shows.
Their first album in five years, Joy is a definite change of pace that has seemed to be welcomed by different parts of the fan base. The album has to do with a few subjects, including lead guitarist and singer Trey Anastasio and his own battles with drugs and the death of his sister, Joy, to breast cancer. No, Joy isn't part of the beloved Gamehendge universe Anastasio created in which Colonel Forbin enters the land to get the Helping Friendly Book back from the evil dictator Wilson, but so what, it's still quality stuff.
"We want you to be happy, don't live inside the gloom," sings Anastasio on the track "Joy", dedicated to his sister. And really, that is the one resonating theme of the entire album. It makes you happy.
The sounds of this album straight groove, from "Sugar Shack", where bassist Mike Gordon gets the vocal duties and turns in a downright funky turn with his bass, to the upbeat "Backwards Down the Number Line" where Anastasio sings joyfully "Happy happy oh my friend, blow out candles once again, leave the presents all inside". Anastasio clearly poured a lot of his own emotion into this recording and it shows.
What Joy does prove is that Phish still has a lot left to offer its diehard fans. All four members still have it and Anastasio can still pick those tricky solos live. The creativity and excitement has returned and they've got the energy to record together. This hopefully means they have the energy to stay together for a long time.